Fantrax Draft Gameweek 10: The Gold League Experience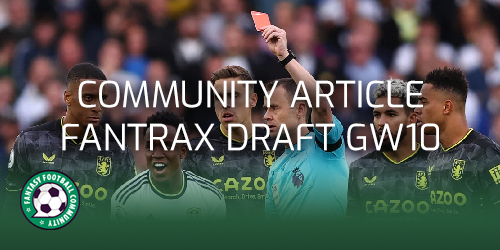 Will from Fantasy Football 92 is back to talk us through his Fantrax Draft Gold League competition. Here, he looks back at Gameweek 9 and upcoming trades.
"Seven years of drafting. A 'Draft We Must' league title. An 'International Genie League' title. A 'Draft Community League Champions Cup' title. It's not often you get to brag about your Fantasy Football achievements, so I'm grabbing this opportunity with both hands!"
Why the (not so) humble brag? Well, my Togga/Fantrax experience has inadvertently landed me with my biggest and toughest task so far – qualification to the Draft Community Gold League – and here I am writing about my experience. This is unarguably the toughest league, one where I could genuinely finish dead last… hopefully not, eh?
REVIEW
After a break for the internationals, we faced another very tough fixture in Gameweek 10 against old friend/rival/Togga OG FPLHazardous! I think you can see where this is going…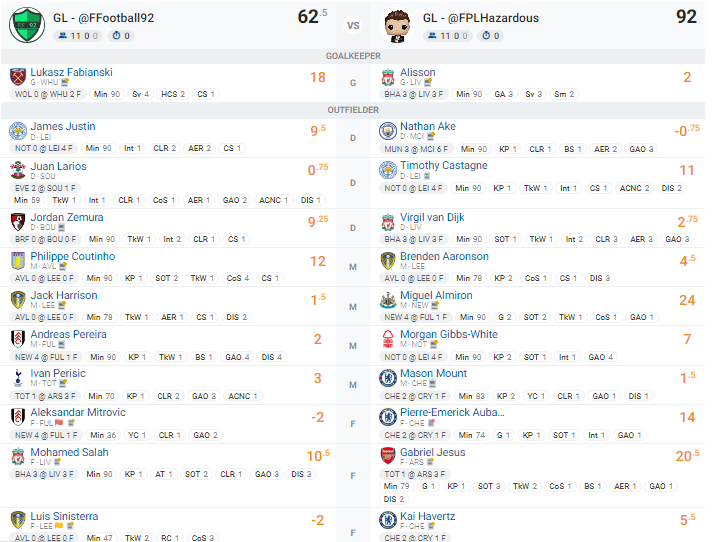 If you're here to see a disillusioned Fantrax moan about misfortune every week, you are in exactly the right place. More bad luck, a couple of goals from one of my opponent's lesser players and a display that can only be described as generally dreadful all contributed to this week's demoralizing loss against FPLHazardous.
It takes our beleaguered team to a 3-0-5 record and eighth place in the league table. Here we go again.
Where does the blame lie this week? Quite frankly, the team just isn't scoring well. I always feel like 100 points is the benchmark for 'deserve to win' territory, so 62.5 just doesn't cut it. There are, of course, excuses though. Let's get into them.
I was looking forward to two things in particular this week. Firstly, Aleksandar Mitrovic facing his former club Newcastle. Coming into Gameweek 9 in hot form after a goal-filled international break for Serbia, I expected big things here. Yet an early Fulham red card made it easy for the Magpies, with Mitrovic booked and replaced early due to injury, finishing on -2 points.
Secondly, I was excited for Luis Sinisterra against Aston Villa. Like Mitrovic, he also entered Gameweek 9 in hot form after a goal-filled international break. At home to Aston Villa, his stupid first-half yellow card preceded an even dumber one later. Sinisterra was sent off, bringing in (you guessed it) another -2.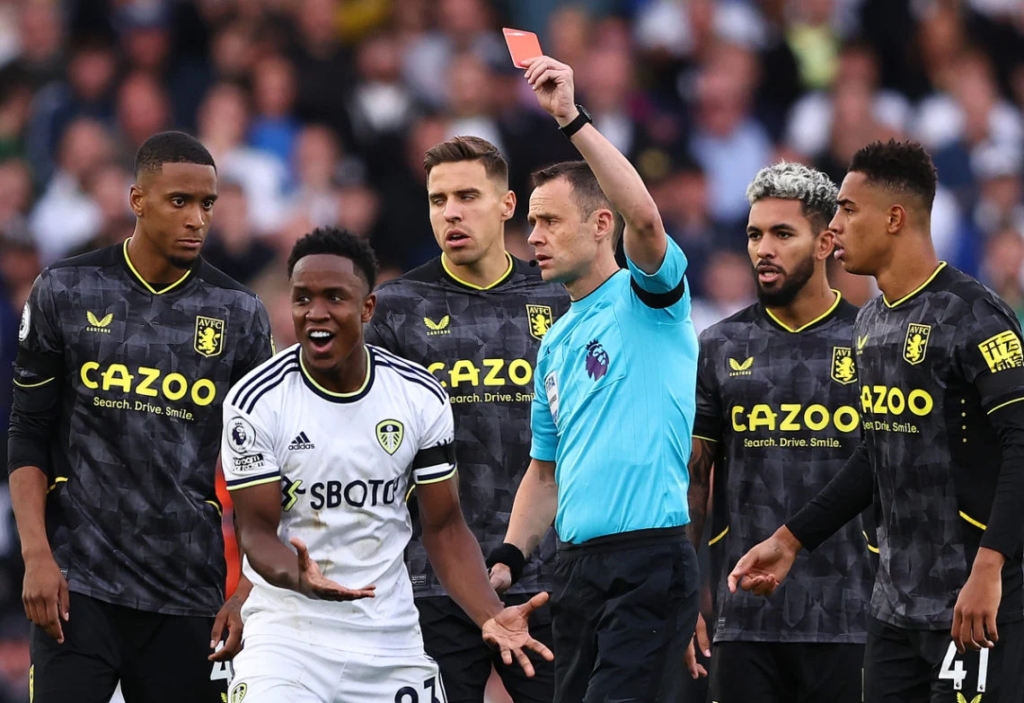 These are the types of unlucky events that you can't legislate for in Fantasy Football. To have one of these incidents is unfortunate but having both is painful. It looks like I'll be without both of these in Gameweek 10, reducing a promising frontline of Mohamed Salah, Mitrovic and Sinisterra to just Salah and Brennan Johnson.
Meanwhile, Salah himself was also disappointing. The radio commentary of Liverpool vs Brighton suggested that the Egyptian King was everywhere but that translated into just 10.5 points, eight of which for an assist.
The rest of the team? Well, the less said, the better. Clean sheets for Lukasz Fabianski and James Justin helped keep the score semi-respectable but the whole of my midfield delivered 18.5 points. Philippe Coutinho was responsible for 12 of them. A load of rubbish.
Next week, my squad is depleted by the suspensions of Sinisterra and Emerson Royal (at least I didn't start him) alongside potential injuries to Mitrovic and Leon Bailey. Even worse, it goes into battle against Erling Haaland. I'll be hiding behind a cushion until 5pm and DEFINITELY captaining the goal machine in FPL!
At this point, it's very easy to get downhearted and throw in the towel against the best opposition there is. I've been close in recent days but still have faith that the luck will turn. Plus, I'm still working on a few trades, so anything could happen!
FANTRAX DRAFT: TRADES AND WAIVERS
I was relieved to see Martin Odegaard be quiet against Tottenham despite Arsenal's dominance and I expect similar against Liverpool this week. As for Mitrovic, the fixtures are great but this injury is a huge spanner in the works and typical of my bad luck. Fingers crossed that it isn't too bad.
As for waivers, I went for speculative adds in Adama Traore and Sergio Gomez but got neither, such is the competitive nature of this league. In fairness, Adama went for 29 dollars, which was pretty crazy. I have managed to grab Trevoh Chalobah and Cesar Azpilicueta following Wesley Fofana's injury, whilst Pablo Fornals could score well against Fulham.
Onwards and upwards!