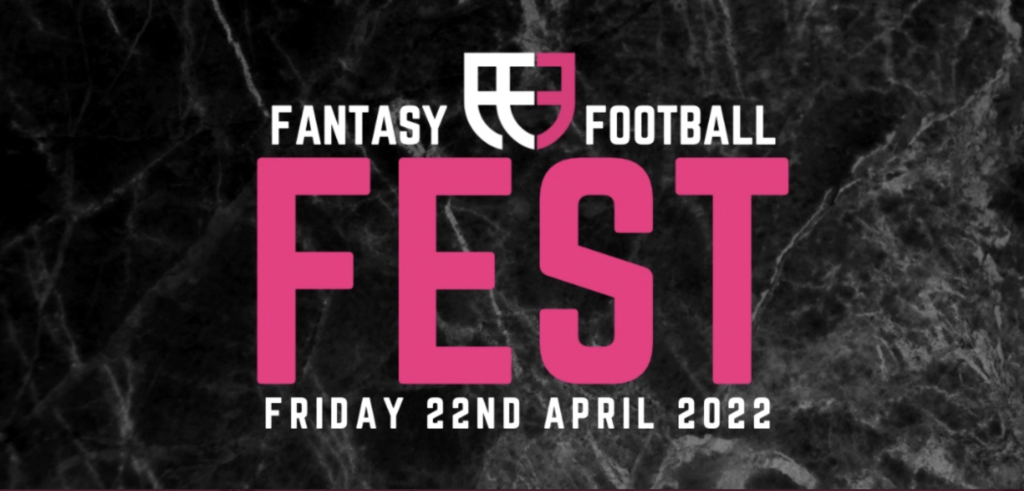 Friday evening saw the FPL community come together at 26 Leeke Street, under the Waterloo Arches for Fantasy Football Fest. Fest, run by Gianni, Ed and Mark, is all about giving the FPL community the chance to meet in person to talk about the game as well as take part in competitions, listen to experts and so much more.
Fantasy Football Fest is an opportunity for members of the community to meet up to with other members of the community.
Spring Fest
James Richardson and Kelly Somers were back hosting Spring Fest on Friday. They hosted a segment with Mark Suthers, FPL Raptor and Sam from the FPL Family. The three content creators talked through their Gameweek 34 plans and captaincy choices. As well as Raptor showing his Wildcard draft and Mark talking through his Free Hit picks. they were then questioned about their thoughts on the game and what changes they would make to the chips for next season.
Mark used to be part of the Premier League team running the FPL game. He then went on to talk about the changes that he thinks may come in this season, including big positional changes for key FPL assets.
Finally the hosts along with the experts answered questions from the audience in a Live Q&A session.
After this Ed hosted his stand up set. The set poked fun at the FPL content creators and was so well received on the night.
The second Fantasy Football Fest also saw the return of the quiz. As usual Gianni squeezed in a few Chelsea and Italy related questions. Would you have know who makes Trent Alexander-Arnold's boots? Who the fastest player in the league this season has been? Or where you can find the Bob Lord stand?
This time FPL Focal produced some excellent images of FPL content creators swapped with Premier League players. How many can you guess?
FPL Chatter
After Fest the FPL Community on Social Media was full of praise for the event.
Pre-Season Fest
James and Kelly announced the date for the next Fantasy Football Fest. Tickets are available now for Pre Season Fest. It will be held on the 5th of August once again in the Waterloo Arches.
You cab buy tickets here.

https://www.ff-fest.com/tickets/p/preseason-2022-fest
---
Wondering what to expect from the Gameweek 35 fixtures? Check out our recent article.