Fantasy Draft Gameweek 33: Opportunities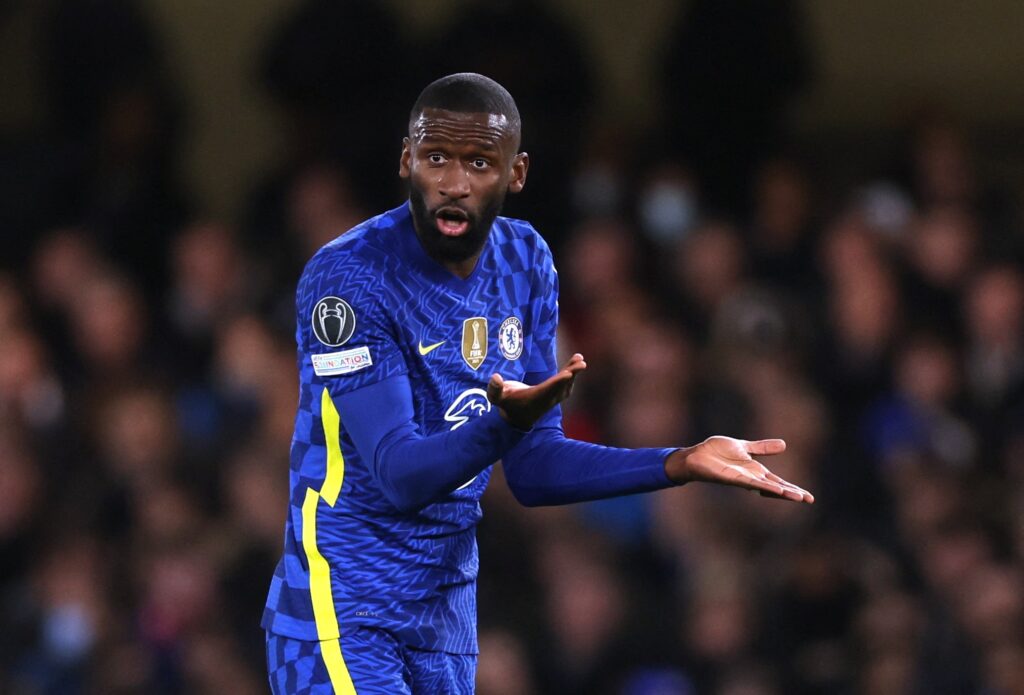 With four doubles now confirmed, the picture in Fantasy Draft continues to shift.
Following yesterday's announcement, either Gameweek 34 or 35 will become a double along with Gameweeks 33, 36 and 37. Which GW it is depends on the outcome of the FA Cup semi-final between Chelsea and Crystal Palace.
This article breakdowns the fixture swings to help us identify opportunities, looking at both the short-term and the final five GWs.
We start, as usual, with a check on which teams have the most outstanding fixtures.
Remaining matches
| | |
| --- | --- |
| 9 | Leicester |
| 8 | Arsenal, Burnley, Chelsea, Everton |
| 7 | Aston Villa, Brighton, Crystal Palace, Liverpool, Man City, Man Utd, Newcastle, Norwich, Southampton, Spurs, Watford |
| 6 | Brentford, Leeds, West Ham, Wolves |
Remaining fixtures (from GW33)
Not much has changed after a GW in which everyone played once.
Leicester are still the team with the most fixtures and have three double GWs to come.
While we await more news on Jamie Vardy his replacements, Patson Daka and Kelechi Iheanacho, continue to share minutes. At the time of writing Leicester remain in Europe, which could complicate team selection with nothing to play for in the Premier League.
Goalkeepers tend to be less at risk of rotation and having started Kasper Schmeichel last weekend, he will likely be my 'keeper for the remainder of the season. The only exception will be in GW35 when I'll select Nick Pope against Watford.
Burnley turned in another disappointing performance away to Norwich last weekend, that's now seven matches without a clean sheet. Following back-to-back victories and clean sheets in GW26, the Clarets have lost some of their steeliness. Maxwel Cornet is the only outfield player I'd consider owning.
Double Double Teams
The other three sides who are guaranteed two double GWs – Arsenal, Chelsea and Everton – have more appeal. Although identifying the right picks is a challenge.
Chelsea's line-up is a minefield with rotation affecting all but a few key players: Thiago Silva and Antonio Rüdiger for example. Although there's always a chance they get rested with Chelsea having just two free midweeks between now and the end of the campaign.
Aside from those two, going for a calculated short-term punt may prove a good tactic. Or, with two doubles and favourable fixtures, taking a chance on a high-upside player for the long-term could pay off.
Someone like Marcos Alonso or Christian Pulisic, players who will get benched on occasion but can deliver big hauls when they start.
The Arsenal and Everton starting XIs are, thankfully, a little more predictable. But it does mean their better players, like Richarlison, Calvert-Lewin, Saka and Lacazette are unlikely to be available. Note that Lacazette has missed training this week so might be a doubt for this weekend.
And it's worth checking if Anthony Gordon is free. Due to his cheap price in Fantasy it may have led to him being undervalued in Draft. But since Frank Lampard took charge, Gordon has amassed more points than any other Everton player.
It's also worth keeping an eye on players returning from injury, like Arsenal full-back Takehiro Tomiyasu, who was a regular until his spell on the sidelines. While another thing to listen out for in the press conferences, in addition to news on Lacazette, is the status of Nuno Tavares. Is he out of favour or was there another reason for his absence against Brighton?
A positive with both Everton and Arsenal is that they need to win matches in their respective battles to avoid relegation and qualify for Europe.
Ticker Perspectives – Short Term
Short-term view – the next two Gameweeks, courtesy of the Fantasy Football Scout members area
As we eye-up players for a short-term punt it's worth considering Newcastle. Their first opponents in GW33, Leicester, played on Thursday evening and may be feeling a little jaded.
Defenders Matt Targett and Dan Burn could be canny picks, if available, and fitness updates on Ryan Fraser and Jo Willock could bring them into the conversation.
The fixtures turn for Newcastle after the Norwich game, so they will want to ensure they get maximum points from their next three encounters to avoid being dragged back into a relegation dogfight.
Elsewhere Man City, Spurs and Brentford are the best of the teams with just one match in GW33.
This picture will change if Chelsea beat Crystal Palace in the FA Cup semi-final, with their GW37 trip to Old Trafford moving to GW34.
Ticker Perspectives – Fast Forward
Fast-forward view – beyond the upcoming Gameweek, courtesy of the Fantasy Football Scout members area
Leicester and Chelsea both fare well in our 'Fast-Forward' view, as do Tottenham who, despite having one double, rank third.
And bear in mind that Man City have their trip to Wolves to fit in somewhere, meaning they will get a double GW at some point.
Motivation will be high among Guardiola's men as they tussle for the title with Liverpool. But a taxing schedule gives their players little time to rest. It may get a somewhat easier to predict Pep's line-ups if injuries and playing time take their toll. 
Following their blank in GW33, Aston Villa enjoy a favourable run and two double GWs. It might be worth picking up one of their players if you have space on your bench this GW. And if Palace beat Chelsea in the FA Cup then Villa will have a tasty double of Norwich and Crystal Palace at home in GW35.
My Fantasy Draft Team Review
James Justin has started the last three Premier League matches ahead of Ricardo Pereira but was on the bench for their trip to PSV Eindhoven. Given there's an element of rotation risk with him, I may swap him out for a short-term Newcastle defender.
I was wrong about Tavares starting against Brighton and with his game time in doubt, unless we hear otherwise from Arteta, he'll make way too.
Ruben Dias was back on the bench for Man City in midweek and he will be a set-and-forget in my Fantasy Draft team for the remainder of the campaign. As will Trent Alexander-Arnold.
Harry Maguire stays for the double GW but will likely be shown the door after that.
Daniel James is on the chopping block with Leeds blanking in GW33 and then facing Man City, Arsenal and Chelsea over their next four.
In my article last week I had Ilkay Gündogan in midfield but I decided to make a late swap to Marcus Rashford as I felt he would start for Man United. But he looked rather out-of-sorts against Everton, so we could see him consigned to the bench once more. He stays for the double GW at least. 
Watford face an in-form Brentford before travelling to the Etihad stadium in GW34, so Ismaila Sarr could drop out if I need another midfielder slot. But over the last two matches his xGI of 0.60 is better than any of his team-mates,
Scouting the Opposition
I face the long-time league leader of my eight-team Draft league Mat Flynn for what will be the fifth time this term. I'll be aiming to make it four successive wins as I once again try to reduce his six-point lead.
There are some intriguing battles with my Zaha versus his Gallagher, and Sarr against his Dennis. However the main player of his that I'm wary of is Son Heung-min, who has been in scintillating form of late.There are a few injury and form concerns for Mat, so I can see him trying to pick up some new recruits in tomorrow's waivers.
With six rounds to go and 18 points left to play for, the competition for the top spots remains fierce. Third and fourth place are just one win behind me.
I hope you are enjoying success in your Fantasy Draft leagues as the season draws to a close.