Fantasy Draft Gameweek 28: Time for a squad refresh?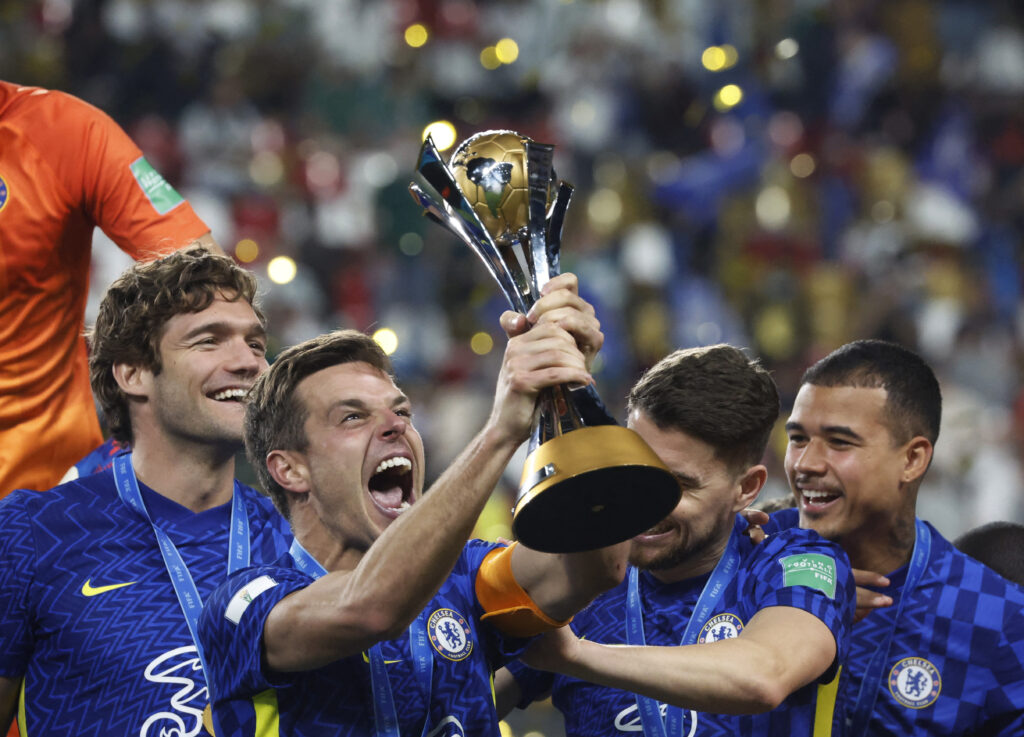 I've been on a good run with nine wins in my last ten Fantasy Draft matches but things are about to get tricky. Do I refresh the squad or trust my current crop to keep on delivering?
Planning ahead has been key to my recent success, selecting players before they were spotted by my rivals.
While unfashionable names that have good short-term fixtures (one or two Gameweeks) have also paid dividends.
So who are the players to consider ahead of Double Gameweek 28?
Remaining matches
Before a team review, let's take our regular look at the number of remaining fixtures for each side.
In the head-to-head Fantasy Draft format especially, targeting teams with more DGWs is a good idea. Although it doesn't always work out: Burnley were rather disappointing in DGW27, or worse – your picks could do a Dennis!
Nonetheless, in general more matches should equate to more points.
With that in mind let's take a look at the table below:
| | |
| --- | --- |
| 14 | Arsenal, Everton, Leicester |
| 13 | Aston Villa, Burnley, Chelsea, Newcastle, Spurs |
| 12 | Brighton, Leeds, Liverpool, Norwich, Southampton, Watford, Wolves |
| 11 | Brentford, Crystal Palace, Man City, Man Utd, West Ham |
Remaining fixtures (from GW28)
Burnley are no longer the team with the most remaining matches.
Our attention now turns to players from Arsenal, Everton, Leicester.
Another consideration is Blank Gameweek 30: should Everton beat Boreham Wood in the FA Cup, there would be just four fixtures. Teams that are certain to play: Arsenal, Aston Villa, Brentford, Leeds, Leicester, Tottenham, West Ham, Wolves.
Note that Arsenal and Leicester appear on both lists, let's prioritise their players.
Ticker Perspectives
To further highlight teams and players to target, I find it helpful to create two different views of the fixture ticker: the next two GWs only, and beyond the upcoming GW.
We can use the former for selecting short-term punts and the latter for better long-term picks.
Are there sides in addition to Arsenal and Leicester we should consider?
A handful of new teams emerge as the best short-term punts.
Newcastle with back-to-back doubles top the list.
Over their last six matches they rank joint-fifth with Man City for shots on target conceded (16). Such defensive improvement means a Newcastle defender could be a useful pick over the next two GWs, as bonkers as that sounds.
You may also want to take a punt on a Chelsea player, if you feel confident in them starting.
And Leeds catch the eye: not only are they good for the next two but they also have a fixture in BGW30. While I wouldn't go near their defenders, their attackers might be an option – Jack Harrison anyone?
One caveat when looking at the 'fast-forward' ticker: at the time of writing Everton and Watford have a match in BGW30 but this is unlikely to be the case unless there's a 'cupset'.
Encouragingly, Arsenal are top of the list while Leicester also feature in the top ten.
Tottenham have moved from seventh in short-term view up to third. Dejan Kulusevski appears a shrewd pick, therefore, with goals in two of his last three Premier League outings.
Team Review
I was delighted that Matthew Cash and Kyle Walker-Peters both delivered immediate returns after joining my team ahead of GW27.
I'll be listening out for team news updates on Walker-Peters in case he's ruled out, otherwise with both players featuring twice in GW28, they stay for now.
Tierney as an Arsenal player is a definite lock and Trent Alexander-Arnold is going nowhere.
So one slot up for grabs.
I'm going to make César Azpilicueta my first waiver pick followed by Ricardo Pereira and Matt Targett. Again I'll be checking out the latest injury info on the first two ahead of the deadline following recent knocks.
And as I don't want to get stuck with Erik Pieters – I'm delighted to say I'm now second in my Draft League – I've got two Wolves defenders fourth and fifth on my waivers list. A match in BGW30 boosts their appeal.
Time to sell?
Should I ditch Jadon Sancho?
It seems like I ask myself this question every week!
In fact five of my front eight feature among the sides with the worst upcoming fixtures.
West Ham play in BGW30 and I don't particularly want to sell Jarrod Bowen despite the tricky run. I'll probably keep hold of Michail Antonio too, given the lack of alternatives in attack.
Does fixture difficulty really matter to Man City?
Riyad Mahrez is a great pick when he starts – averaging over six points per match.
Sancho has improved of late, with a goal and two assists over his last three starts. So I'm inclined to keep him ahead of games against the suspect backlines of Spurs and Leicester. But I may change my mind closer to the deadline.
Wilfried Zaha has a really poor run over the next four GWs, but things do improve after GW31.
The Eagles rank third from GW32 onwards – although this doesn't include the matches that need to be rearranged for other teams. Nonetheless Zaha is a talisman for Palace and I'm inclined to keep him too. Hopefully that's not a mistake.
Waiver Picks
Ahead of Friday's 11:00 GMT waivers deadline the attacking options in my Draft League are limited: Kulusevski, Harrison or perhaps a punt on Hakim Ziyech or Christian Pulisic.
The available players from Arsenal, Leicester, and even Wolves, are either definite non-starters or not regular starters at best.
Should Ismaila Sarr be ruled out (he's yellow flagged at present) I'll move for one of those four. If not, then I may just hold what I have and line up with five at the back!
Scouting the Opposition
My next opponent, Glen Meadowcroft, has five double GW players to my four ahead of waivers and free transfers.
Antonio Rudiger is the pick of the bunch. Hopefully I can nab Azpilicueta in the waivers (and he's declared fit) to counter that advantage.
Otherwise the squads are fairly evenly matched. He has two Man United players in Bruno Fernandes and Marcus Rashford. I don't expect much from them (famous last words!) against Pep Guardiola's men.
As ever, I'll need fortune to be on my side. A good start would be Mahrez named in the first XI.
Good luck for double GW28!