Fantasy Champ Man GW22: The best times to Free Hit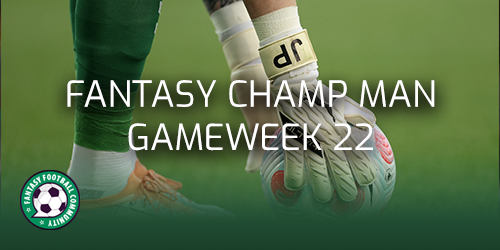 So season three of Fantasy Champ Man is here. As a result, our expert David (@FPL_Gills) kindly provides regular advice to the FPL community.
---
Fantasy Champ Man
There's been a fair amount of chatter recently in the community about when is the best time to use the Free Hit (Underhaul) chip in Fantasy Champ Man. We've now passed the halfway point so, with 17 Gameweeks left, it's worth planning ahead to target a specific activation. I've identified four Gameweeks and put together an attacking draft for each.
Gameweek 22
Man United, Chelsea, Arsenal and Bolton are all playing away this week, so there's an opportunity to attack. We haven't seen the injury news or team leaks yet but, assuming no there is big news, the strike force picks itself with such cracking home games. Huckerby is worth considering as he did well in the @ManOnFPL sim data and I wouldn't be surprised if Larsson comes back in.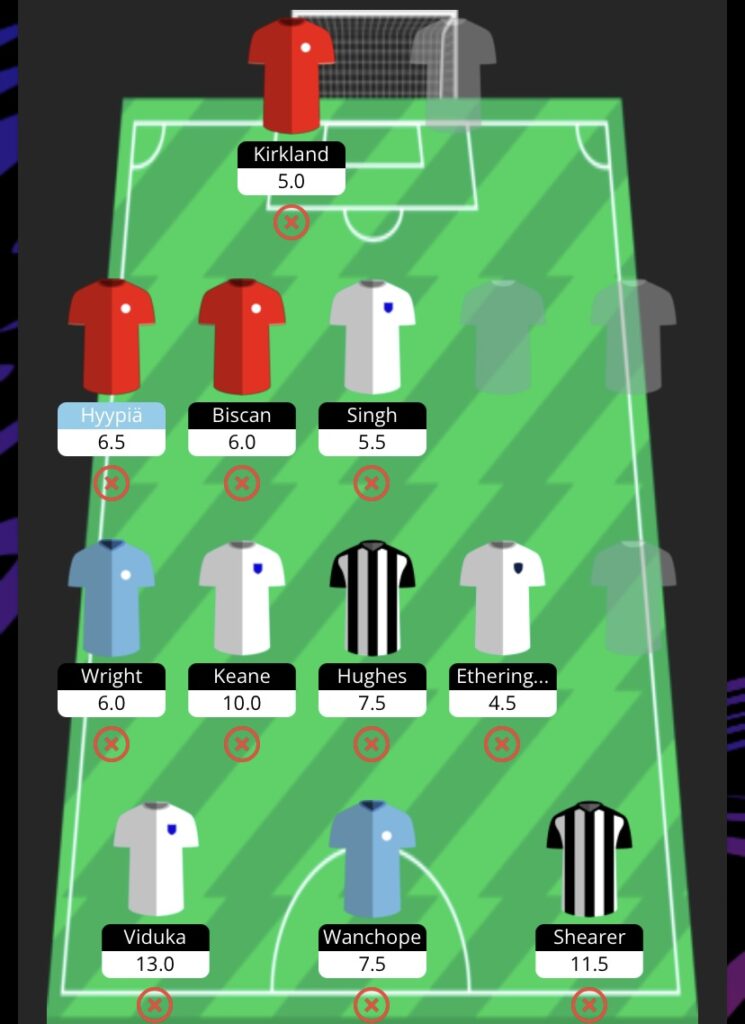 I've gone for an attacking Leeds triple-up, along with a trio from Liverpool's defence. They look great for a clean sheet against a poor Bolton attack. Hughes and Wright are there for budgetary reasons but you could consider any Newcastle or Man City midfielder. Don't write off Simon Davies, Matt Jansen or Tarrico either – all have great home fixtures
Gameweek 24
Leeds, Man United and Chelsea are amongst the sides blanking, so using the whole budget is a struggle. However, there are plenty of good Gameweek 24 picks. Arsenal look the best bet for a clean sheet so I've gone for the defensive double-up, along with Henry against a Blackburn destined to play 7-2-1 and concede a few goals.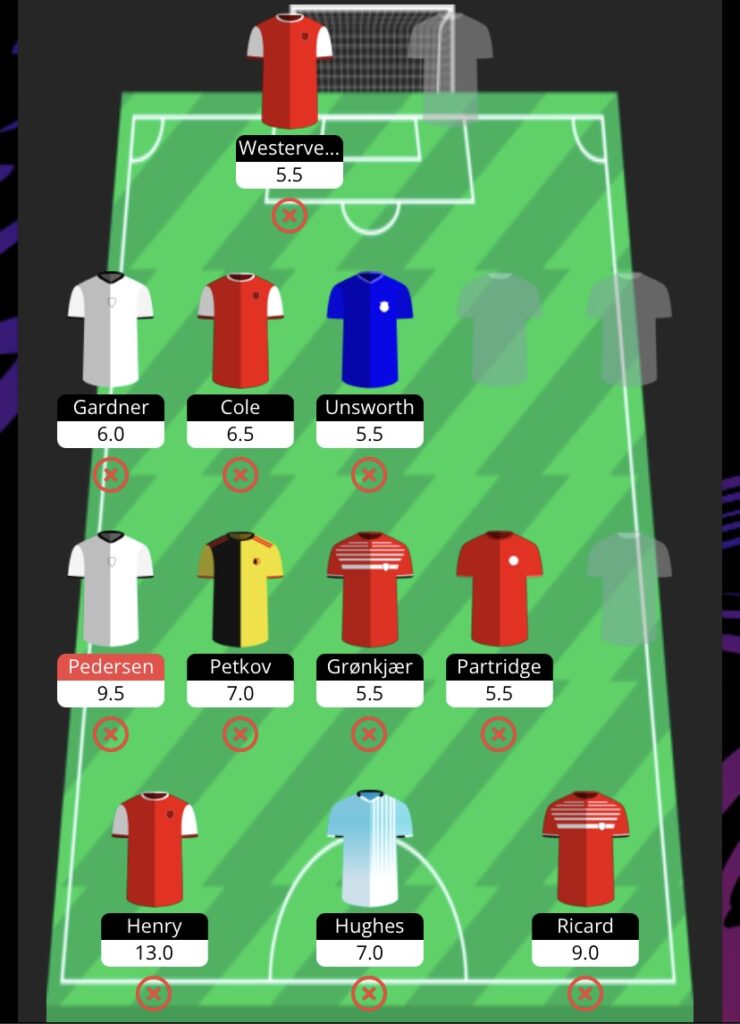 You could attack this week with triple-ups on any team if you fancy an easy win. Selakovic has succeeded since joining Middlesbrough and Smith offers value for Watford, as do £4.5m assets Noel-Williams, Pitcher and Johnson. Liverpool defenders are again an option, as is getting two defensive options from Everton.
If you've got less than seven players starting, it's worth the Free Hit. Especially if you have two of them left. If you have eight or more, then try and struggle through, as I predict a fairly low-scoring week.
Gameweek 28
I've picked this XI assuming that all the Double Gameweek fixtures still go ahead. We won't know until after Gameweek 26 or 27 so, although the BPS (bonus enhancement) chip looks appealing, the Free Hit negates this risk.
The Chelsea triple-up in defence seems obvious, so I've picked their goalkeeper and two full-backs. There is only one Man United defender but you could easily go 4-3-3 or 5-2-3 instead and add Ehiogu. Van Nistelrooy and Viduka are the obvious captain picks and, although I'd like Phillips, the budget prevents this. So it'll be whoever is his Sunderland strike partner.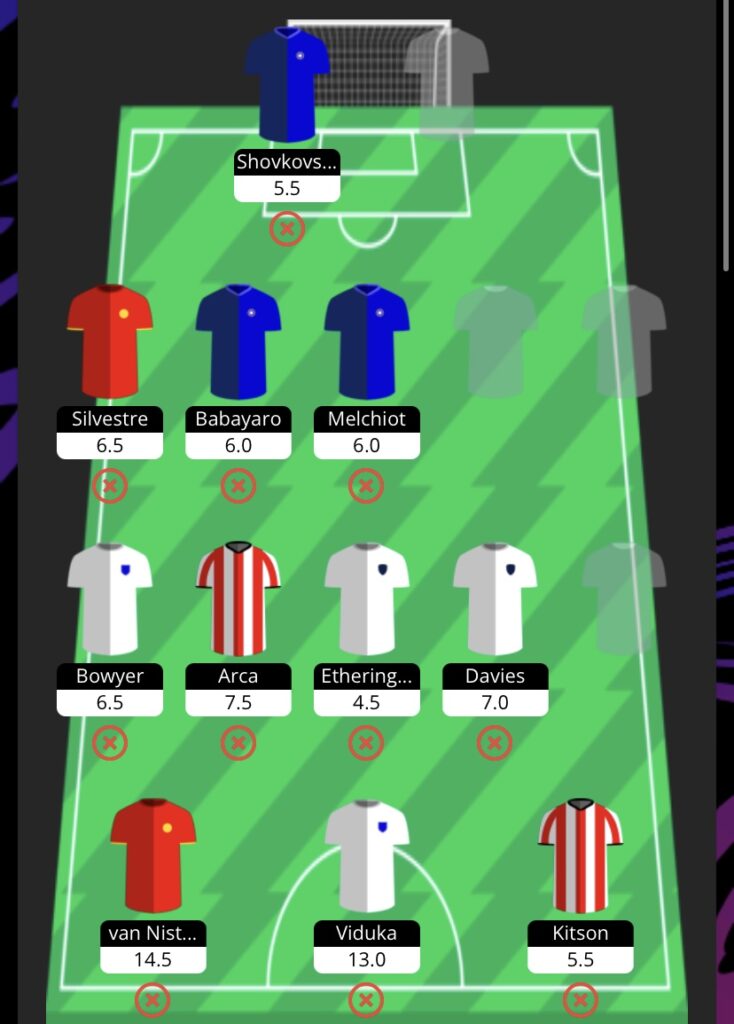 In midfield, there are plenty of options from the doubling teams, so all of the above picks could do well, along with the likes of Teale, Zenden, Nedved & Svensson.
There could be some huge scores here, so I think the Free Hit is an excellent option. Even if one of the doubles gets cancelled, each of the doubling teams has at least one home game – except Man City – so it's a real chance to make gains.
Gameweek 38
The rogue pick. Leeds play Man United in Gameweek 38, so why not triple-up on both in Gameweek 37 and then attack the last week? Liverpool face Watford therefore Owen comes in, alongside the cracking home fixtures of Phillips and Wanchope. Meanwhile, Aston Villa are against Everton, so I've chosen both of their wingers to overcome the Everton wing-backs via overloading.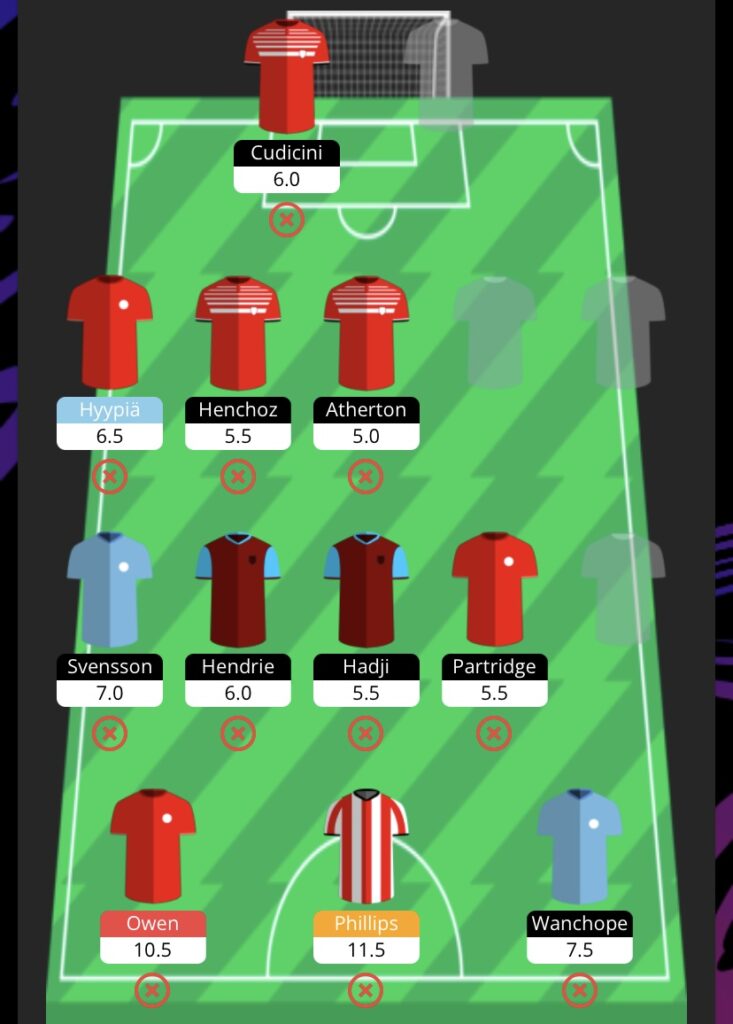 There are three Middlesbrough defenders, as they have a decent clean sheet opportunity against Newcastle, but you could also include a couple from Chelsea. As before, the budget was difficult to spend here. Yet you could spend a bit more in midfield with the likes of Jansen and Tiatto if preferred.
There is likely to be another small Double Gameweek this season, as well as a small blank depending on FA Cup and Champions League fixtures. Last season, we even had a Triple Gameweek 37 for Man United, so that could also be an option. If you only have one Free Hit left, this is worth bearing in mind.
Make sure to engage with the Fantasy Champ Man community on the Discord and YouTube channels, with links on my previous articles, or tweet me.