Fantasy Champ Man GW17: Negotiating the upcoming Double Gameweeks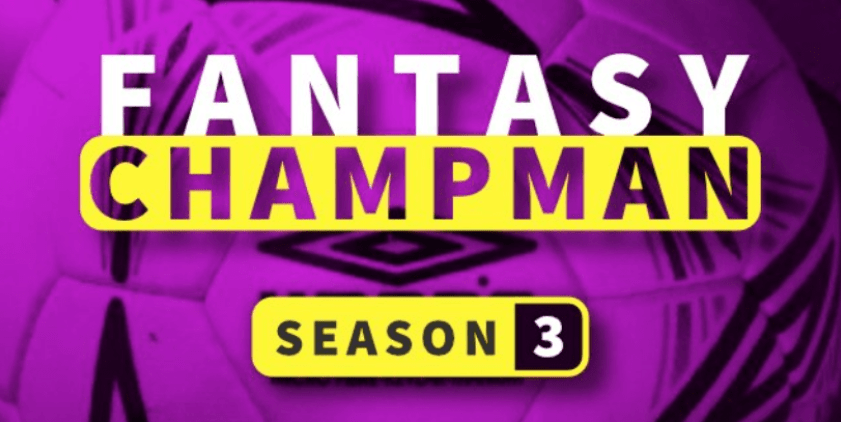 So season three of Fantasy Champ Man is here. As a result, our expert David (@FPL_Gills) kindly provides regular advice to the FPL community.
---
This week, Everton and Middlesbrough have a fairly enticing Double Gameweek, with four more clubs playing twice in GW21. With Fantasy Champ Man, there aren't many opportunities for doubles – so how can you make the most of them?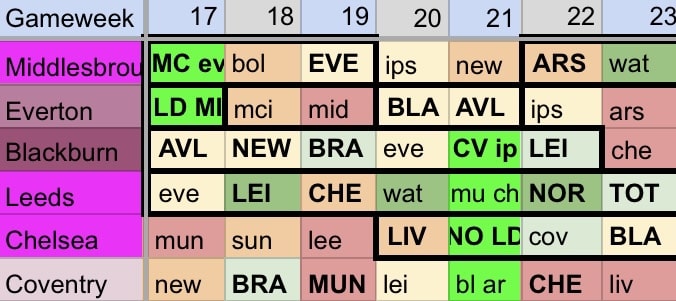 Double Gameweek 17 – Middlesbrough
A Boro striker is – well, was – probably the best captain option this week. Boksic is still flagged, so we would usually expect Ricard to start, with Selakovic playing in attacking midfield in a 4-4-1-1 for the first match. However, the leak has told us that Nemeth starts up top, so there's a good chance of rotation.
Also, Man City are fourth in the league with the second best away record, so it may not be a walk in the park. Furthermore, Everton have won five from seven at home. It's a situation of don't buy, don't sell right now with both players. Captaincy is now a risk but comes with a high upside.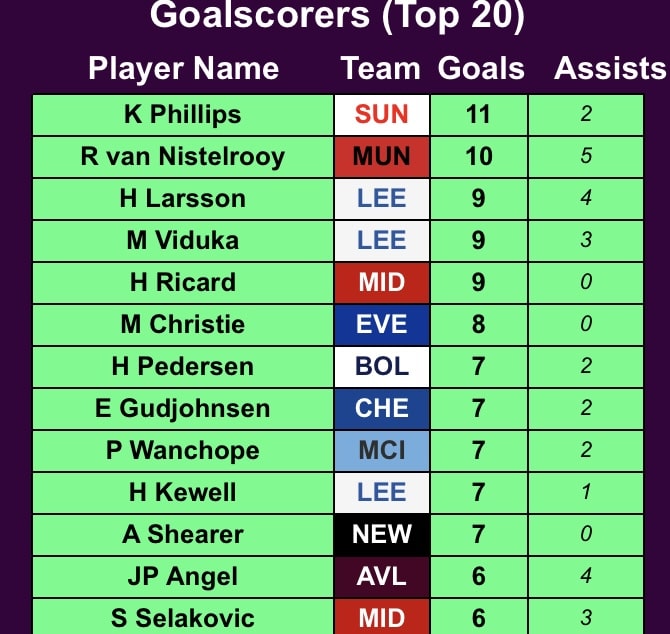 The other big debate is whether to bring in a defender, most likely for a four-point hit. Many teams have a Chelsea defender, who now start a run of three tough away games, followed by an excellent run from Gameweek 20. A Double Gameweek defender is the answer, right? Well, in addition to the chance of rotation, Southgate's flagged and Atherton's on slightly low condition but could start. Henchoz is fully fit and a bonus points magnet but is generally injury-prone.
With this run and the possibility of squad rotation, I wouldn't look to bring in a Middlesbrough midfielder for a one week punt or long term hold. However if you have Zepeda, Johnston or Gronkjaer, you obviously start them this week.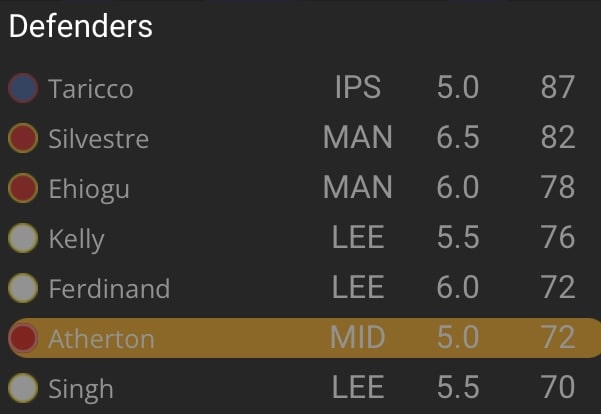 Double Gameweek 17 – Everton
Everton have a Double Gameweek with two home games against Leeds and Middlesbrough. The best striker option here is Malcolm Christie. With both opposing teams having a higher reputation, there's very little chance of rotation for Everton and he's their best striker. Already on eight goals for the season, you'd fancy Christie to get a return during these two fixtures. I'd advise going for him over Selakovic or Ricard, given the leak.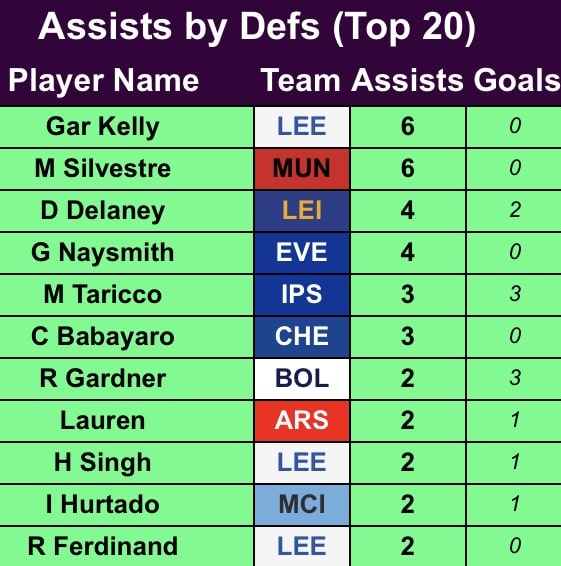 In defence, wing-back Naysmith is already looking like a bargain at £5m. He's already got four assists and looks a great pick.
Unsworth is just £5.5m, on penalties, plus a bonus points magnet at home, whilst McAteer also costs £5.5m and is the highest-scoring Everton defender with 68 points. However, Unsworth is on four yellow cards and McAteer is suspended for the second game of the double, so I'd steer clear for now.
Titov is the only midfield option worth considering. He's £5.5m and their top-scoring midfielder, so may be worth sticking the vice captaincy on.
Double Gameweek 21 – Blackburn
I'm very tempted by a Blackburn defender. Boro and Everton's runs take a turn next week, whereas Blackburn have five home matches in the next six game weeks, including a double. Curtis & Wetherall are both £5m and, while Blackburn's defence has been shocking so far on the road, you've got to fancy their fortunes to improve. Wetherall already has ten bonus points, so he's my pick. But I know FFScout Luke likes Curtis too. If you want to risk it, or need bench fodder, Taylor is just £4m and has been playing regularly in Berg's absence. However I'd expect him to return to the bench this week and only start when Blackburn play their dreaded 7-2-1 formation in tougher away games.
Jansen is the pick of their midfielders. He plays either behind the two strikers, or out-of-position up front depending on Blackburn's different formations. However, like main strikers Crouch and Bent, he can occasionally drop out. I think Jansen and Crouch are worth the risk if you are chasing and want to make up ground with a differential. If these stretch your budget too much, Tugay and Duff are pretty nailed in the starting eleven.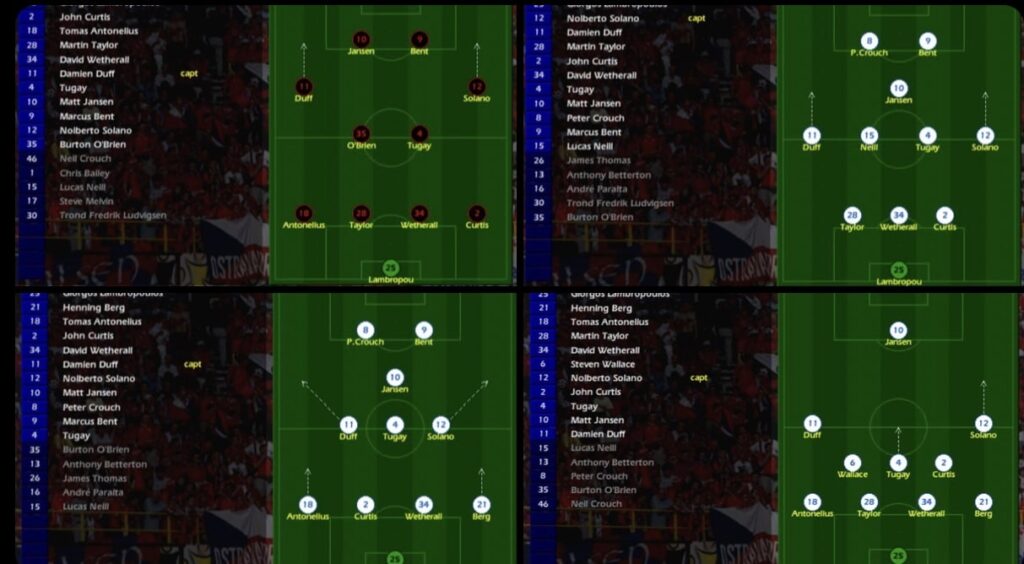 Double Gameweek 21 – Leeds
Elsewhere, Leeds' Double Gameweek consists of two difficult away games at Man Utd and Chelsea. But this now means you can hold your Leeds assets for these rather than move them on. I wouldn't bring any Leeds players in specifically for this double but, if you have them, certainly play them.
We know what their forwards and midfielders can do, having been covered quite a bit in the community. I want to briefly touch on the wing-backs. Singh and Kelly are among the highest-scoring defenders in the game. Leeds have a great run after this, playing Watford, Leicester, Norwich and Spurs in the next seven weeks. I'd certainly consider them as an alternative to Middlesbrough and Everton defenders.
Double Gameweek 21 – Chelsea
Chelsea have three away games before their fixtures turn around in Gameweek 20, with a run of home games that includes a nice double against Leeds and Norwich. You can jump off their attacking players now, with a view to buying them back in three weeks. It may be worth benching and holding one or even two of their defenders throughout the next three weeks, depending on how deep your bench is.
Cudicini has now departed for Boro, so it looks like one of their cheaper back-up goalkeepers will now play. Perhaps wait a couple of weeks until we discover whether it's Goodlad or Evans, to get a cheap way into the Chelsea defence.
Double Gameweek 21 – Coventry
Hedman has one more match before a suspension. Yet he'll be back for the double so, if you have a playing back-up keeper, I'd leave Hedman on the bench. If not, there's a tricky decision. We don't know which stopper will play in his absence. You could wait it out and play the first game with potentially no goalkeeper, or look to make a long-term move for the likes of Kirkland or whoever is Chelsea's new number one. There's even the other Evans from Bolton for £4m, who will play all three. A tough decision.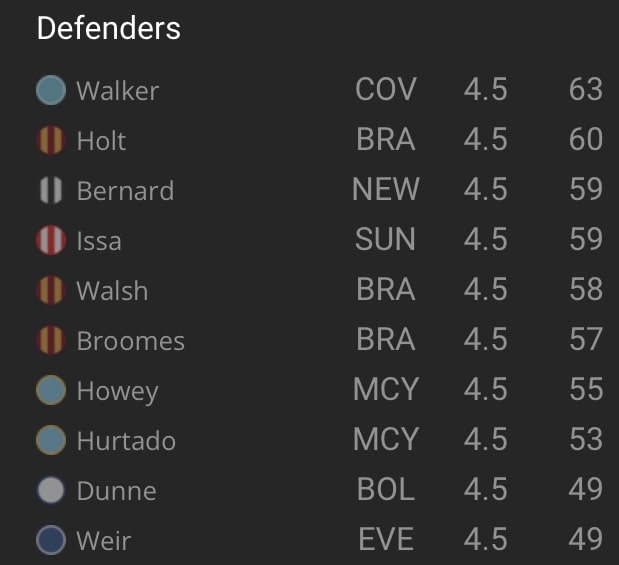 The Coventry double isn't great but a quick mention for Walker in defence. He's on 63 points and the highest scoring £4.5m defender. For those that need a budget option now, he's a great pick for the next five-to-six games.
Shout out to the Fantasy Champ Man community
Finally, a big shout out for all the Fantasy Champ Man content creators, streamers and those who help run the game. Make sure you follow these accounts on Twitter:
@FPL_MarmaladeF, @BenjoBD, @DiscussionFpl, @FCMscreenshots, @ManOnPod_Craig, @ManOnPod_Dronuk, @ManOnPod_Martyn, @conn3XTSon, @FplRonarid9, @cootfpl, @talha_nadeem_90, @ffscout_luke, @FPL_Panda, @FplKaptain, @fpl_tactician, @FF_Deakin, @whitebeard_fpl and @LordyLeroy
Make sure to engage with the Fantasy Champ Man community on the Discord and YouTube channels, with links on my previous articles, or tweet me.