Familiar Faces of FPL GW30: Will LTFPL Andy achieve his fourth top 10k finish?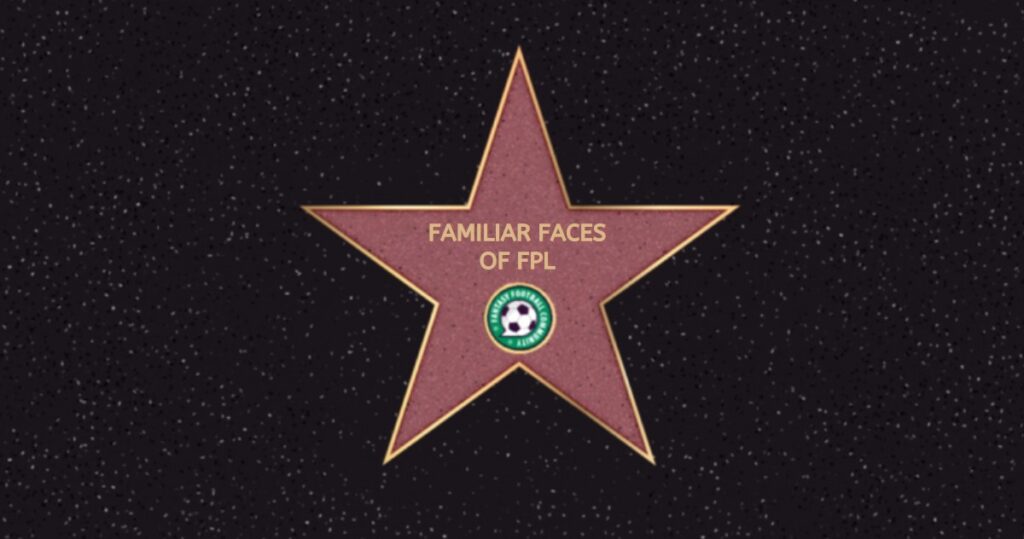 A round-up of how the well-known, familiar Fantasy Premier League (FPL) faces fared during the last Gameweek.
---
FPL familiar faces: Gameweek 30 progress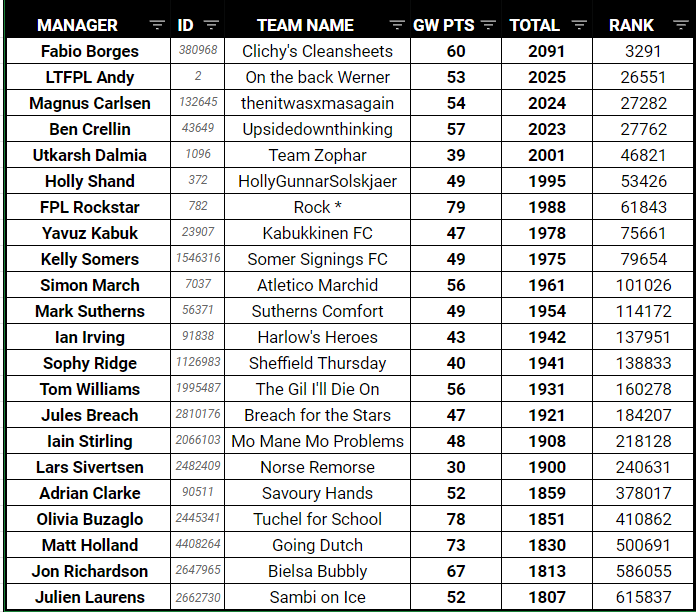 Three Gameweeks have passed since our last look at these 22 teams. Gameweeks 28 and 29 provided many doubles, whilst the round at the weekend had just four fixtures.
In the meantime, Holly Shand – whose team we focused on last time – has gone from strength to strength. Her four successive green arrows went up to six, with only a small drop when not using a Gameweek 30 Free Hit. She has amassed 272 points over the past three Gameweeks and is lurking around 50k in the world.
Also successful were Ben Crellin and Yavuz Kabuk, with 277 and 254 points respectively. Unfortunately, the worst three-week performance has been from Sophy Ridge, whose 176 points has seen her drop to 139k after spending ten late 2021 weeks in the top 5k. She was still around 42k heading into Gameweek 28.
However, she does have a Wildcard, Free Hit and Bench Boost to use.
Team Focus: Let's Talk FPL Andy
Another strong performer has been Andy from Let's Talk FPL. He has positioned himself as one of the biggest FPL names around, having a Twitter page with over 175,000 followers and a YouTube channel with over 260,000 subscribers.
Such notoriety has landed him some high-profile interviewees in recent times – names like Chris Sutton and Ben Foster. He posts various videos each Gameweek, with the prestige of having six top 20k finishes, three in the top 10k and achieving a personal best last season of 1,294th.
Here is his current team: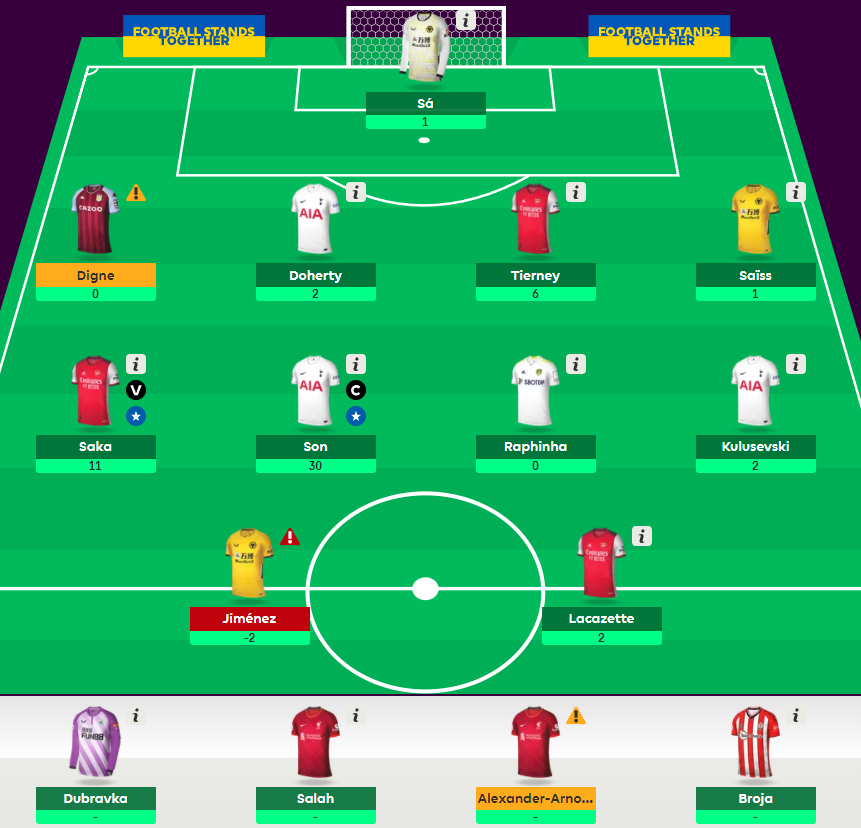 'On the back Werner' used chips in four successive weeks up to Gameweek 29, before being able to field 11 players without one in Blank Gameweek 30. Well, that was the plan. The will-he-won't-he of Raphinha's Covid eventually lost him the Leeds man, with Lucas Digne also missing out.
So Andy fielded nine men, including the negative points of Wolves' Raul Jimenez. Thankfully, the captaincy of Son Heung-min helped him escape with 53 points and only a marginal drop.
The only chip remaining is his second Free Hit, which he will "probably" use in Double Gameweek 33. Now that the FA Cup quarter-finals have solidified the schedule, Andy currently has five players who play twice that week and five who completely blank.
His squad depth is strong, with no cheap goalkeeper, defender or midfielder. Armando Broja up front offers flexibility but, apparently, no goals.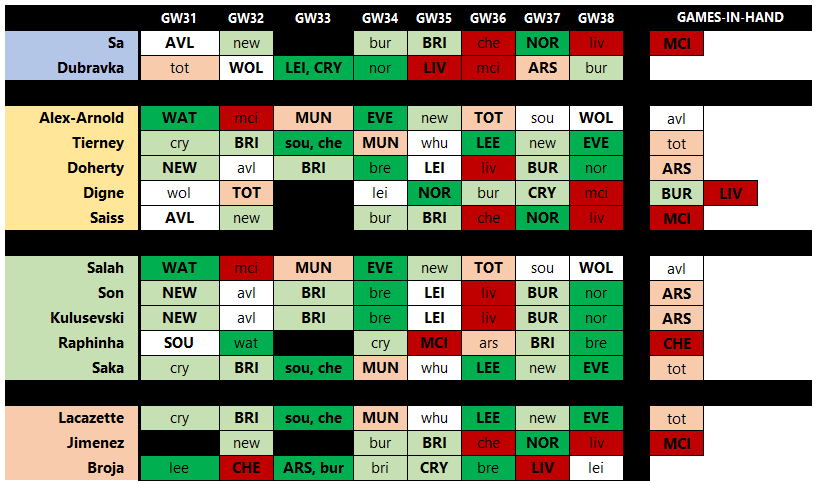 Looking deeper into it, Harry Kane is missing but he does have two Spurs attacking midfielders as coverage. Also missing is Joao Cancelo and any Chelsea defender, although one could feasibly come in for the injured Trent Alexander-Arnold.
Should Andy opt against a Free Hit 33, he'd likely use upcoming transfers on players who play twice that week. Names like Harvey Barnes, Allan Saint-Maximin, Wout Weghorst, Connor Roberts and some sort of Man United attacker.
Keep an eye out for his tweets and videos to see what he ultimately goes with.