Community Tweets: International Break Reflection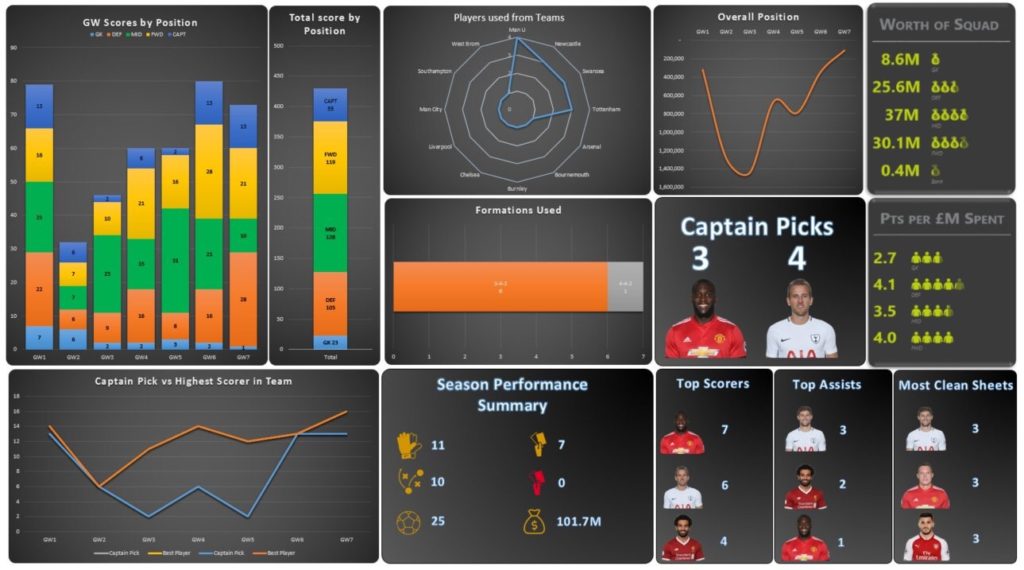 During the boredom of the International Break, FPL managers have been reflecting on the success of their squads over the first 7 gameweeks.
@FPL_ElStatto is the King of the twitter graphics and has produced an innovative dashboard to show a summary of his season to date! It looks like he's taking some requests too, don't forget to check out his blog! http://thefflblogger.wordpress.com/
Added another row of data to my dashboard. What you do you think? @ffscout_az @andy85wsm jealous of the extras?? #FPL pic.twitter.com/pxTpDMyFV0

— Él Statto (@FPL_ElStatto) October 6, 2017
@FPL_Fly has gone for a more traditional Excel approach to analyse his team to date. I'm certainly jealous of his rank!
https://twitter.com/fpl_fly/status/916277050448777216
Those of us who aren't at those lofty heights of gameweek rank can look to @FPL_Ted who's been studying his points relative to the average.
https://twitter.com/fpl_ted/status/915258973825175552
How do you track your progress? Share your tweets with me on twitter to feature in one of the sites upcoming posts!