Community Team Reveal Gameweek 20 – FPL Shake n Bake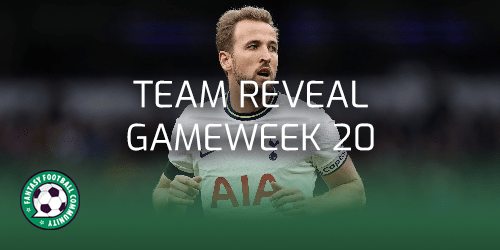 Each Gameweek brings an FPL community team reveal. As a result, that person gives insight into their transfers, captaincy and future plans.
---
Ahead of Gameweek 20, it's the turn of FPL Shake n Bake (Brett) to tell us what he is doing to his team.
Hi Brett and thanks for the team reveal. How is Gameweek 19 going?
I'm currently on my first green arrow in a while, with 60 points and Kepa Arrizabalaga and Andreas Pereira to play tonight. It moves me up 75k places to once again flirt with the top 500k. I took a risk by buying and captaining Aleksandar Mitrovic due to FOMO. It kind of paid off for me, due to Erling Haaland's blank at Chelsea.
Apart from Mitrovic, I also received returns from Luke Shaw, Ben White, Kieran Trippier and Marcus Rashford. Admittedly, my rank was looking a lot nicer before Harry Kane did what Harry Kane does.
What does your defence look like?
The likes of White, Trippier and Shaw are going nowhere, whilst Timothee Castagne and the injured Nathan Patterson are on my bench. Castagne has really failed to live up to his pre-World Cup form and is on the chopping block. Yet Patterson is likely to stay for now, as he's my final bench spot.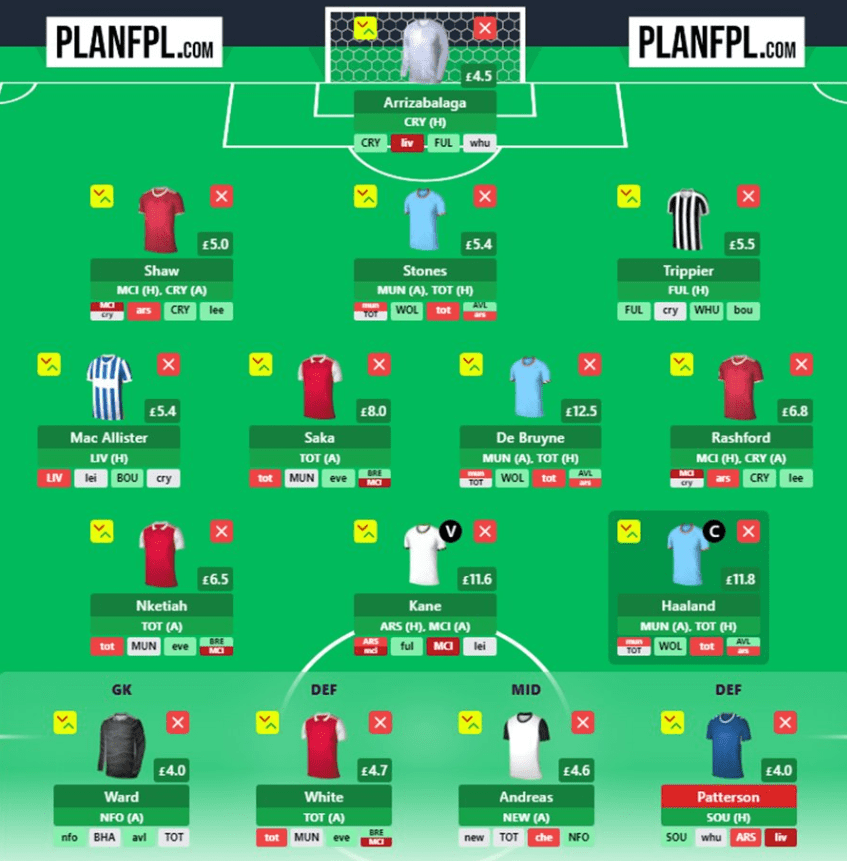 Meanwhile, what about your midfield and attack?
Despite blanking against Newcastle, I'm happy with the Eddie Nketiah pick. Mitrovic and Andreas Pereira were one-week gambles but Rashford and Haaland are obviously staying.
In midfield, I got the Kevin De Bruyne over Mohamed Salah call wrong, although neither have been fantastic. The Bernardo Silva gamble I took during the World Cup break has backfired, so he's likely to go despite having a Double Gameweek.
So what are your transfer plans for Gameweek 20 and beyond?
Despite buying Mitrovic on four bookings ahead of a Double Gameweek and it immediately going wrong, I'm ready to do it all again with Kane. My FPL motto has always been 'Just Get Harry Kane', yet I foolishly took him out of my side as I wasn't sure how he'd respond to missing that penalty versus France.
Annoyingly, I'm £0.1m short of being able to do a straight swap with Mitrovic, so I'll take a hit. Bernardo is definitely going – barring a miracle price rise, I can't turn him into Jack Grealish, who seemingly has Pep's trust right now.
A second eight-point hit of the season will restore the balance of my team. Kane for Mitrovic, with World Cup winner Alexis Mac Allister replacing Bernardo. He's a player I've liked for a while and will be handed a more attacking role whilst the Leandro Trossard situation unfolds. I was tempted by team-mate Kaoru Mitoma but Mac Allister has the added benefits of set pieces.
Castagne is also packing his bags and, to keep my full quote of Man City players, in comes John Stones. It's a move that paid off for me before when he delivered 27 points during a Double Gameweek two seasons ago. I wouldn't turn my nose up at a similar return!
Of course, there are still games to be played ahead of the deadline, so things could change. But, if all my players emerge unscathed, then this is the plan.
Finally, what about captaincy?
As well as deliberating over transfers. I've been having an internal debate on whether to use my Triple Captain chip. On one hand, it's probably the freshest we're going to get Haaland for a Double Gameweek but, on the other, the other potential double will have more favourable fixtures.
Rashford's form and Kane's records against both Man City and Arsenal present tempting alternatives. However, having gone against Haaland in Gameweek 19 and getting away with it, I'm not sure I have the minerals to try it again.
Good luck and thank you for the team reveal!