Cheap players: When is the best week to Bench Boost?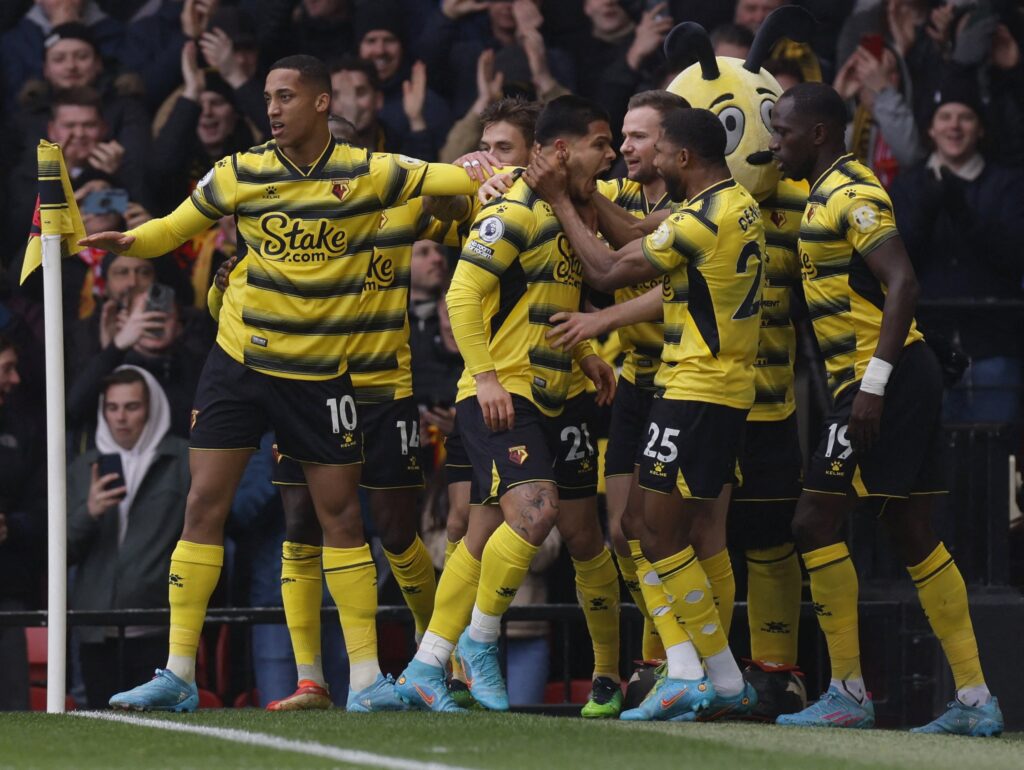 Many FPL managers still have a Bench Boost to activate. Looking at the fixtures of cheaper assets, here is a rundown of the best options.
---
Bench Boost usage
This excellent data from LiveFPL shows the chip usage of top 10k managers, as well as the nine million overall.

Amongst the top 10k, approximately 50% still have a Bench Boost in their back pocket, ready to activate. This extends to over 76% overall, although some of these managers will now be inactive.
Whether it's being used in conjunction with an upcoming Wildcard, or a manager's final chip, some research needs to be made.
Fixtures of cheap defensive assets
Ultimately, deciding when to Bench Boost depends on the cheap enablers that exist in our squads. The back-up goalkeeper, fifth defender and eighth attacker. These players aren't fixture-proof, so a couple of poor-looking matches won't justify using the chip.
However, if the cheap enablers have a Double Gameweek, suddenly a Bench Boost looks interesting.
Monday's announcement of Double Gameweeks 36 and 37 has helped with planning ahead. There is still one more match to be added into the official schedule – Wolves vs Man City – which we have predicted as fitting into Gameweek 36. On top of this, there will be two more once we know the FA Cup final.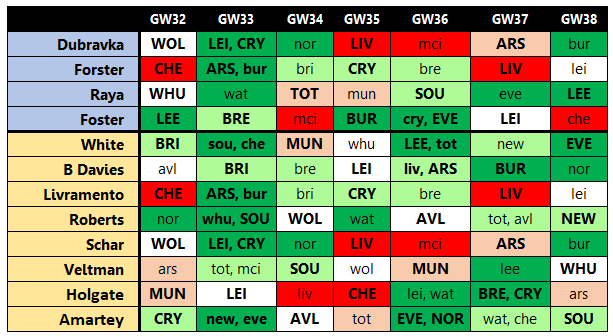 The weeks that stand out for goalkeepers and defenders are Gameweeks 33 and 36. The former provides promising Double Gameweeks for Newcastle and Burnley's defences. Although Southampton and Leicester also play twice, they provide their own difficulties. The Saints' opponents aren't easy, whilst the Foxes may prioritise their Europa Conference League adventure.
Gameweek 36 gives most-selected goalkeeper Ben Foster a strong pair, whilst Everton play twice consecutively. Despite Gameweek 38 providing a strong set of single fixtures, the last day traditionally gets wild and chaotic.
Fixtures of cheap attacking assets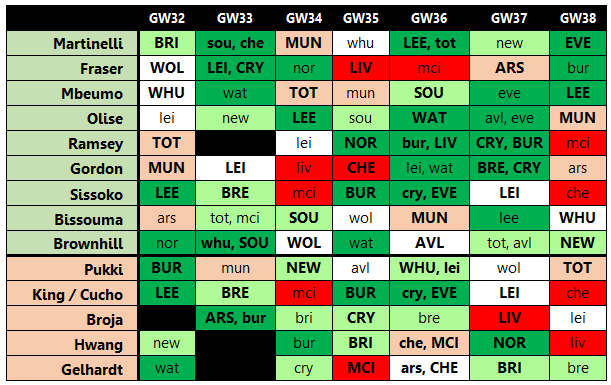 Meanwhile, popular bargain midfielders Jacob Ramsey and Anthony Gordon have promising back-to-back Gameweeks 36 and 37. Newcastle's Ryan Fraser's fixtures get tough from Gameweek 35, whilst Josh Brownhill plays for low-scoring Burnley.
If Michael Olise continues to start games at Crystal Palace, his exciting talent has strong differential potential should they face Aston Villa (a) and Everton (a) in Gameweek 37.
Up front, there are few forwards of interest and those tend to come with a price tag. Armando Broja was a popular purchase several weeks ago but is without a goal in seven matches and can't face parent club Chelsea on Saturday. Both Hwang Hee-chan and Joe Gelhardt blank in Gameweek 33 and come with line-up insecurity.
Therefore the stand-out cheap forward likely comes from Watford, it's just a matter of deciding which one. Emmanuel Dennis (£5.9m), Josh King (£5.7m) or Cucho Hernandez (£5.1m). It also needs a firm belief that they'll make a late attempt at survival.
Conclusion
To summarise, the only three real contenders for a Bench Boost are Gameweeks 33, 36 and 37. Managers with a Wildcard to use can use Monday's announcement to decide whether to put faith in Newcastle and Southampton (33), Arsenal and Watford (36) or Everton and Aston Villa (37).
Otherwise, it may be best to wait until the remaining few fixtures get added, before assessing whether your squad is a few transfers away from being best-suited to Bench Boost 36 or Bench Boost 37.