Best players for Gameweek 37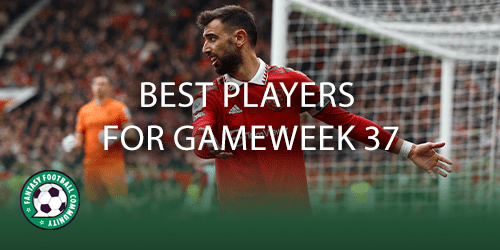 We take a look at some of the best players for Gameweek 37 based on their records against their upcoming opponents. Using previous head-to-head records and underlying stats from the Fantasy Football Scout members area to help us pick out some great FPL picks for the round ahead.
Picking out the best players for Gameweek 37 could be helpful in making both transfer and captaincy decisions. The more information FPL managers have the better our decisions tend to be in terms of having successful assets in our fantasy teams.
Bruno Fernandes v Bournemouth
Manchester United have a great double Gameweek in the round ahead. They face both Bournemouth and Chelsea, two teams whom have struggled defensively for most of the season. One of the standout options from the frontline will no doubt be Bruno Fernandes (39.5m).
As we can see in the graphic below, Fernandes has an excellent record against promoted sides prior to this season. In fact, in the eight matches he has played against them he has managed to return in six of them. His points also consist of three double-digit hauls which reflects his explosive potential.

Luke Shaw v Bournemouth
Staying with Manchester United we head into their defence. The Reds have picked up more clean sheet than any other team in the division so far this season (16). With that in mind and their opponents offensive inconsistencies, it could be worth investing money at the back.
The most reliable asset for Manchester United is Luke Shaw (5.2m) whose versatilities have seen his minutes assured. As we can see in the seven matches against promoted teams prior to this season, Shaw bagged a return in four of them. His points consisted of one assist, three clean sheets and five bonus points.

Mohamed Salah v Aston Villa
Liverpool play just one game in Gameweek 37 but have been in great form as of late. The Reds have won seven matches on the bounce and racked up 20 goals in the process. Tapping into the free-scoring Liverpool attack could hold plenty of potential this week.
The best way into the Liverpool frontline is via penalty taker Mohamed Salah (£13.2m). The Egyptian has a very good record against his upcoming opponents prior to this season. In the six matches he has faced Aston Villa below he returned in four of them.

Bukayo Saka v Nottingham Forest
Arsenal have had a fantastic campaign and will still be hoping for a Manchester City slip-up so they can regain top spot. They have been sustaining some great attacking numbers this season and one of the biggest reasons for that is Bukayo Saka (£8.1m).
Saka has managed a brilliant 13 goals and 11 assists this campaign. He will be hoping to extend that against promoted side Nottingham Forest in the round ahead. In his last four games against promoted teams prior to this season Saka has returned in three of them.

Kevin De Bruyne v Chelsea
Manchester City are another team who have a double Gameweek this week. They face both Brighton and Chelsea. The league leaders have been mesmerising at times through the season and have also sustained some of the best offensive data in the league.
One of Manchester City's biggest producers is Kevin De Bruyne (£1.2m). The Belgian has averaged more than an assist every other game in the league this campaign (16). He also has a very good record against former club Chelsea. In the eight matches he faced them before this season he picked up a return in five of them. His returns consisted of five goals, one assist and 10 bonus points.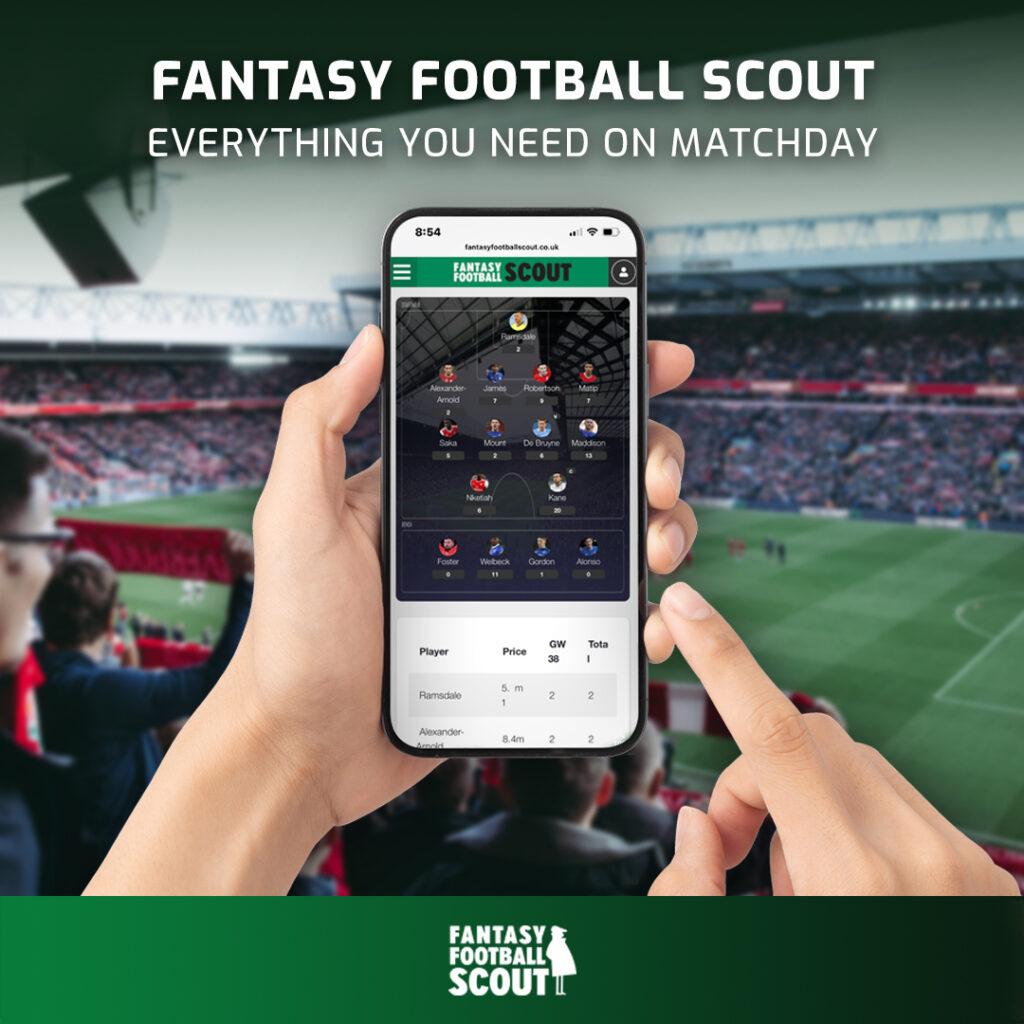 ---
Are you activating your wildcard this week? Check out the best wildcard team for Gameweek 37 right here.