Best players for Gameweek 36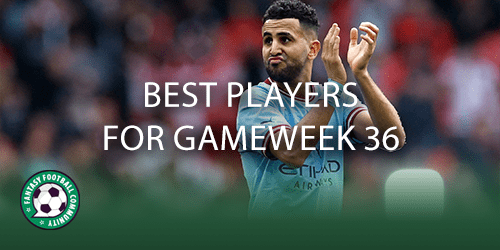 We take a look at some of the best players for Gameweek 36 based on their records against their upcoming opponents. Using previous head-to-head records and underlying stats from the Fantasy Football Scout members area to help us pick out some great FPL picks for the round ahead.
Picking out the best players for Gameweek 36 could be helpful in making both transfer and captaincy decisions. The more information FPL managers have the better our decisions tend to be in terms of having successful assets in our fantasy teams.
Callum Wilson v Leeds and Brighton
Newcastle come into the new round as one of the most appealing teams to invest in. They face a double Gameweek against Leeds and Brighton in Gameweek 36. One of their standout options is striker and penalty taker Callum Wilson (£7.1m).
Prior to this season Wilson had a solid record against his upcoming opponents. In the two matches he faced against Leeds he picked up a return in both, bagging two assists. Wilson also banked five returns in the seven matches he played against Brighton, including a double-digit haul.

Harry Kane v Aston Villa
Tottenham will be hoping make up some ground to reclaim their top four position this week. However, to do that they must take all three points from a tough Aston Villa side. One player who could help contribute towards that is Harry Kane (£11.4m).
Kane has been relentlessly consistent this season and for many campaigns before that. The striker has a great record against many sides and his upcoming opponents are one of them. In the 10 matches he has played against Aston Villa, prior to this season, Kane has bagged a return in six of them. His returns consist of seven goals, three assists and 12 bonus points.

Wilfried Zaha v Bournemouth
Crystal Palace have made huge steps to improving their overall game. The biggest reason for that is because of the new manager Roy Hodgson. Another player he will have at his disposal for the game against Bournemouth this week is Wilfried Zaha (£7.2m)
As we can see below, Zaha has a brilliant record against promoted sides prior to this season. In the 16 matches he has played against them, the winger has collected an impressive seven goals and seven assists. His returns also consist of three double-digit hauls.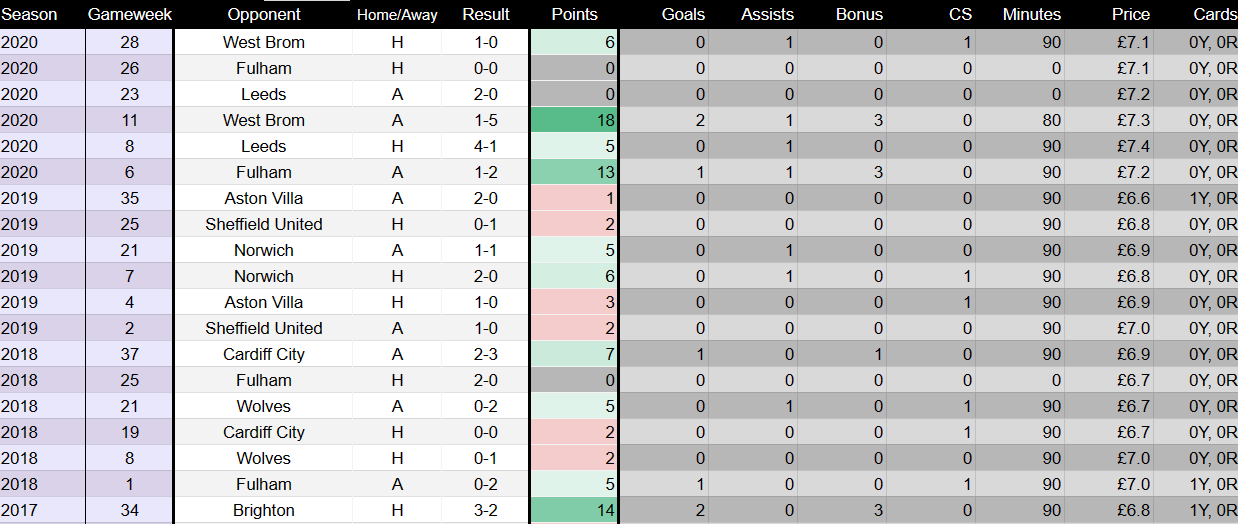 Riyad Mahrez v Everton
Manchester City will keen on securing their place at the top of the table this week with a game against the struggling Everton. After missing the most recent Champions League semi-final match it looks highly likely that Riyad Mahrez (£7.3m) will be starting the game ahead.
As we can see from the table below, Mahrez has a very good record against Everton before this season. In the 12 matches he played against them below, Mahrez managed returns in six of them. Amongst those returns were four goals and three assists.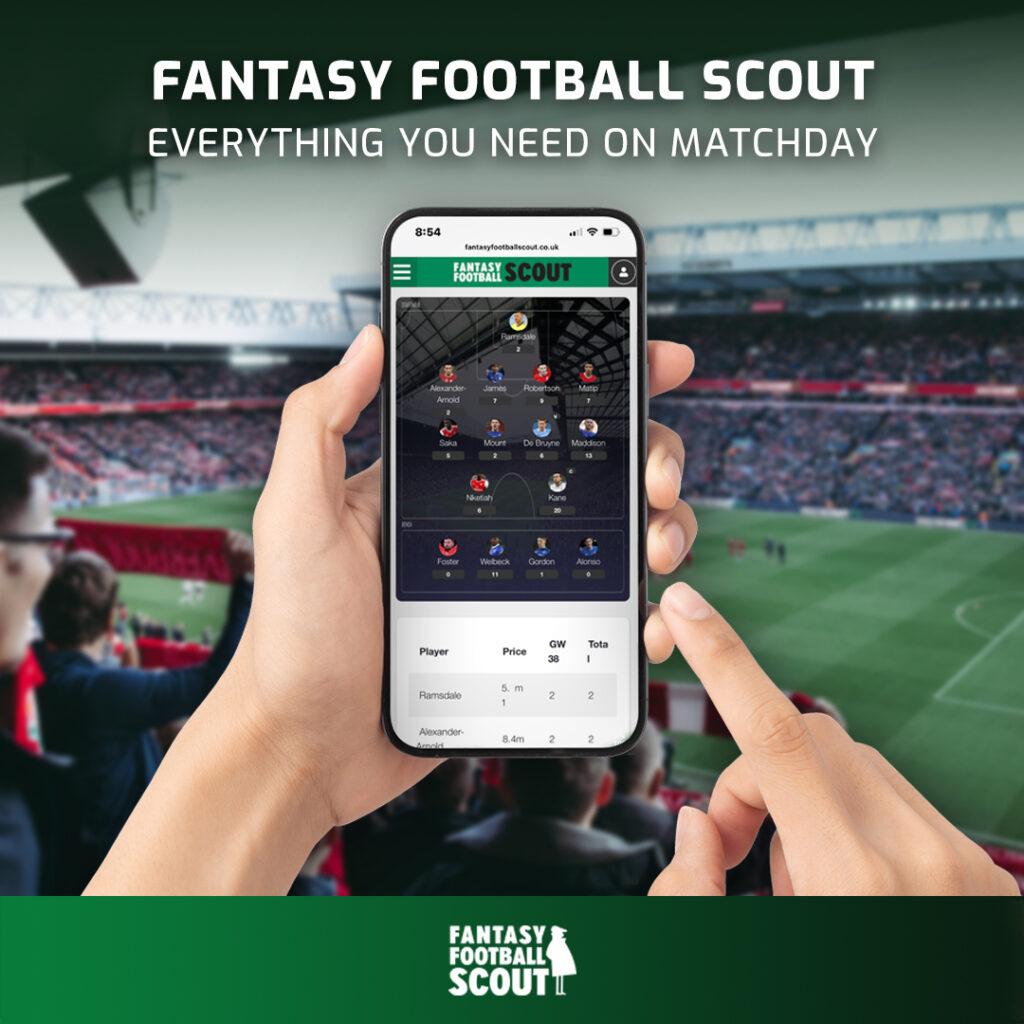 ---
Who are the top picks in every position for Gameweek 36? Find out in our article here.