Best players against their Gameweek 25 opposition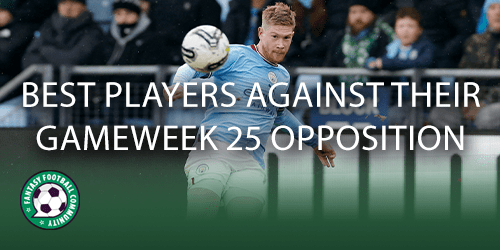 We take a look at some of the best players against their Gameweek 25 opposition. Using previous head-to-head records and underlying stats from the Fantasy Football Scout members area to help us pick out some great FPL picks for the round ahead.
Picking out the best players against their Gameweek 25 opposition could be helpful in making both transfer and captaincy decisions. The more information FPL managers have the better our decisions tend to be in terms of having successful assets in our fantasy teams.
Martin Ødegaard v Everton
Aresenal have a double Gameweek in the round ahead. One of the teams they face is Everton. Arsenal have been fantastic this season and one of the key contributors to that is Martin Ødegaard (£7m). The midfielder has banked six double-digit hauls already this season, showing huge explosiveness in FPL.
Martin Ødegaard has picked up just two returns in his last six matches in the Premier League. He will be hoping to extend that against a team he has a solid record against. In the three matches he played against Everton prior to this season Martin Ødegaard returned in two of them. His 16 points consists of two goals and two bonus.

Patrick Bamford v Southampton
Leeds have struggled to string together positive results all season. In fact they sit 19th in the Premier League. Interestingly they face fellow strugglers Southampton in the round ahead, a team that sit below them and rock bottom in the table.
One player who has been disappointing this season is Patrick Bamford (7.2m). However, he has a strong record against Southampton. Prior to this season, in the four matches he has played against them Bamford has returned in three of them. His points include one double-digit haul, three goals, one assist and five bonus points.

Mohamed Salah v Crystal Palace
Liverpool go into Gameweek 25 with two fixtures ahead. They face Crystal Palace in their first game. Although struggling to sustain a good run of form this season, the Reds have won both of their last two matches.
Below is Mohamed Salah's (£12.6m) record against Crystal Palace prior to this season. As we can see in the seven matches he has played against them, he has picked up significant points in all of them. This astounding feat consists of four double-digit hauls, seven goals, six assists and seven bonus points.

Trent Alexander-Arnold
Wolves also lay ahead for Liverpool in Gameweek 25. Another player well below his usual standard is Trent Alexander-Arnold (£7.3m). The defender has hit six returns all season. Interestingly, two of those returns have come in his last two matches, including a double-digit haul.
Below we can see that in the seven games he has played against Wolves, he has collected returns in five of them. His success came via three assists, four clean sheets and a huge 11 bonus points.

Kevin De Bruyne v Bournemouth
Manchester City are one of the teams that do not double in Gameweek 25. They will be hoping to turn their performances into wins to claw back their points difference between league leaders Arsenal. One player who could be instrumental this week is Kevin De Bruyne (£14.4m).
The Belgian midfielder bagged a huge 12-point return in Gameweek 23, reflecting his potential. He faces Bournemouth in the new round. We can see that Kevin De Bruyne has an amazing record against promoted teams prior to this season. Picking up returns in 12 of his last 16 games against promoted sides the midfielder could have bags of potential ahead.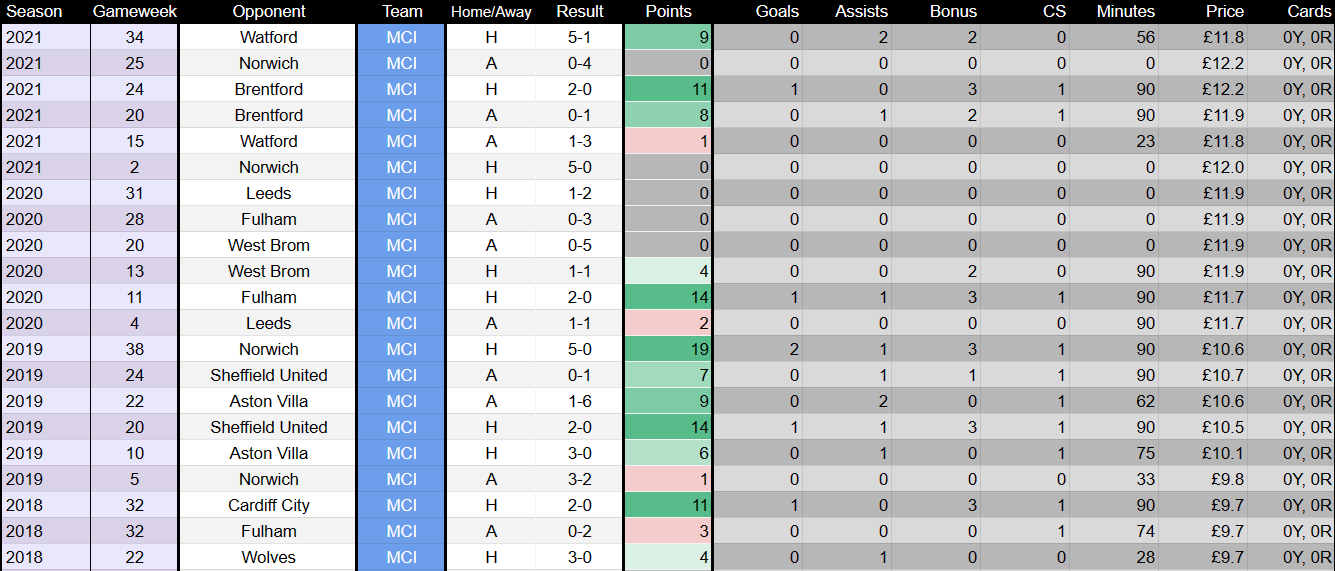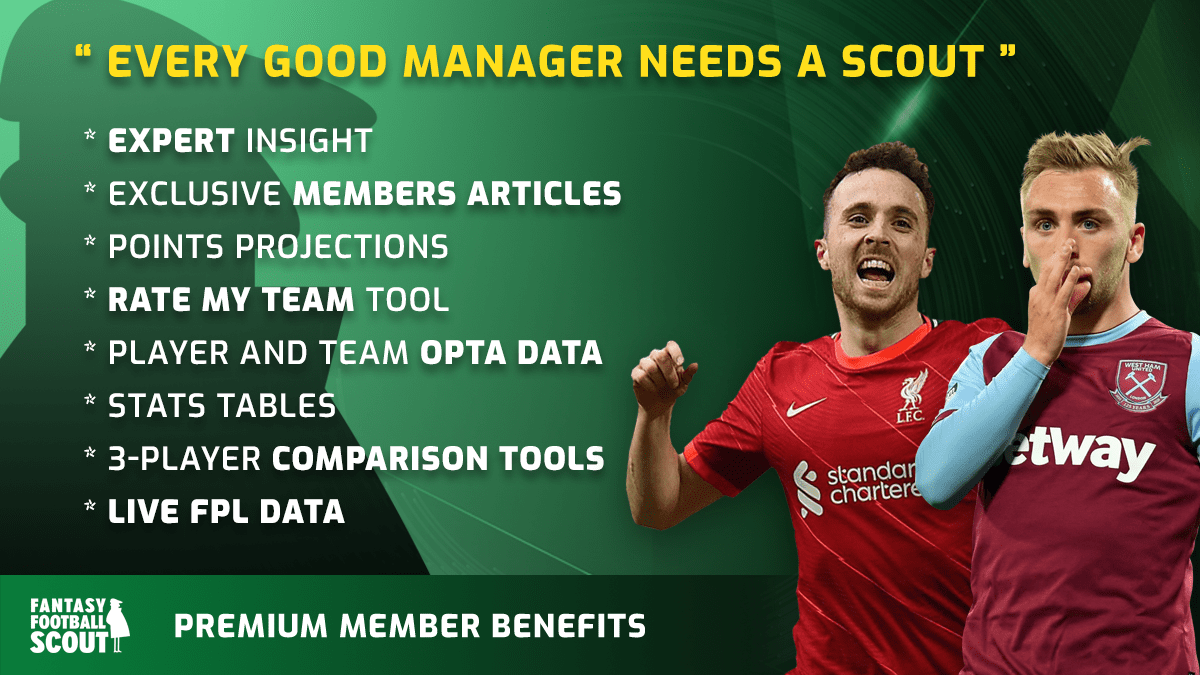 ---
Are you using your free hit this week? Check out our best free hit right here.